Oh Birkenstocks how I love thee. If I had any ounce of poeticness (that's not a word) in me, I would write a poem about Birkenstocks. So, to answer the question to Birk or not to Birk, obviously my answer is YES. Sure, they're not for everyone, but I'm a 90s girl through and through, so they are most definitely for me. (And yes, you will see me wearing these with socks come fall of 2016. So, there's that to look forward to.)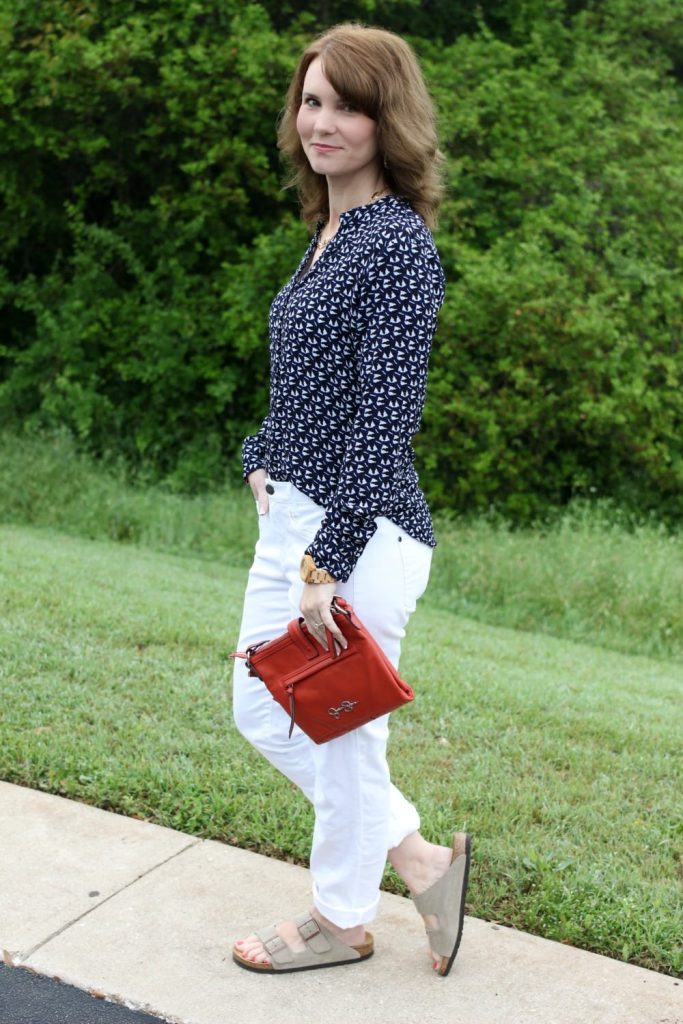 The Birkenstock Arizona sandals are one of the newest pairs of shoes I've added to my ever growing (sorry minimalist hubs) collection for the spring and summer season. I can't help it. I love shoes and they love me. My last pair, which I wore with these same slim cut white boyfriend jeans, I've been wearing more with skirts and dresses lately. They seem a bit dressier to me and work really well with those articles of clothing.
The great thing about making an investment in Birkenstocks, because I realize they're pricier than some of you are used to spending on shoes, is they will last you forever. Seriously, I can probably hand these down to my great grandchildren when the Birks trend comes around again.
Share